Steps of Uitimate Pay Charge
1.Select a Charge method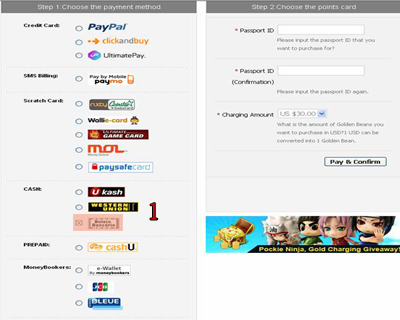 2.Fill in Charge Information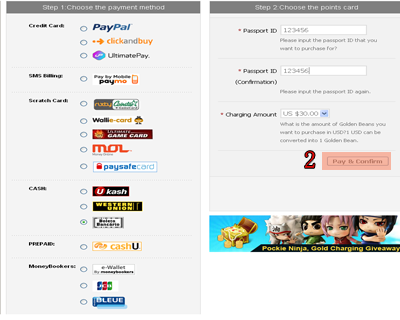 3.Please confirm your Passport ID and order amount again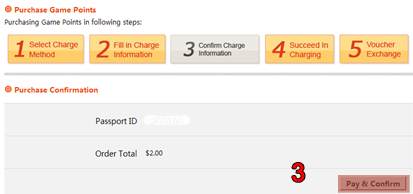 4.FChoose Brazil on the right up corner,then choose "Boleto Bancário", click the button on the bottom right to place your order.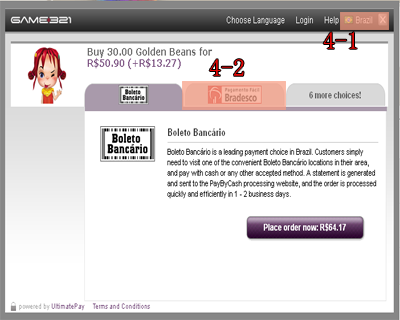 Your Payment will complete then.
5.Purchase Golden Beans
6.Voucher Exchange
After you finish charging, you can exchange voucher with GB. Click "Voucher Exchange" in the left of the page to exchange voucher.