Steps of Paypal Charge
1.Select a Charge method
Click "To Charge" to choose the charge method you preferred.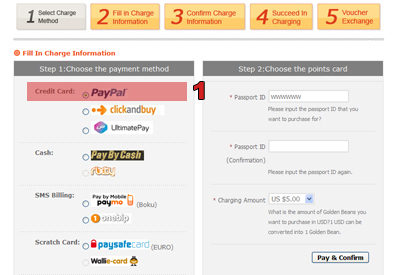 2.Fill in Charge Information
Fill in your passport ID and your charging amount.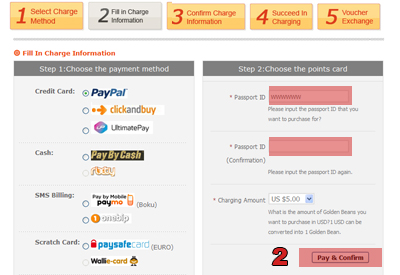 3.Login Paypal
1. Create a Paypal account if you don't have.
Make sure all the information provided is legal and authentic
2. Log in your Paypal account and complete your purchase.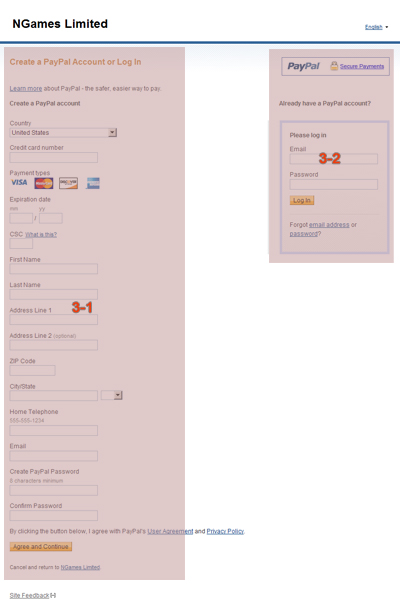 4. Purchase Golden Beans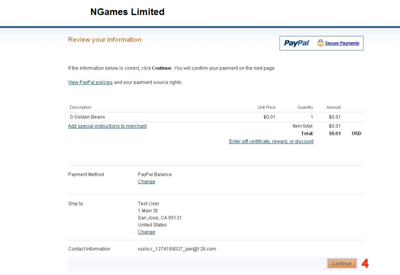 5. Confirm Charging Information
6. Succeed in Charging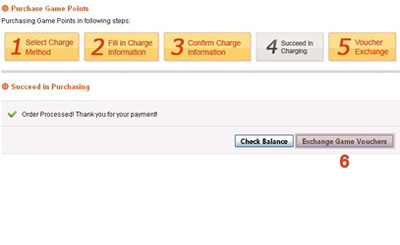 7. Voucher Exchange
After you finish charging, you can exchange voucher with GB. Click "Voucher Exchange" in the left of the page to exchange voucher.